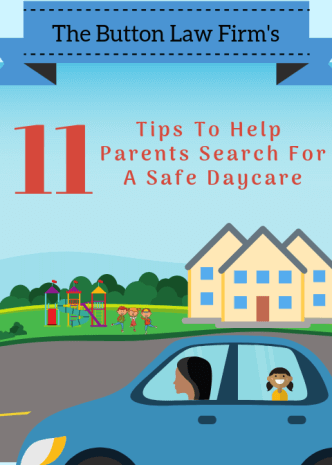 I wrote this report for parents who are in the process of looking for a daycare center for their child. You are trusting someone else with the precious life of your kid. We want you to be informed on how to make the best decision possible.
I grew up in a family where both of my parents worked, often times more than one job. With no family around us that could help watch my
sister and I consistently, my parents were forced to use daycare and after-school care programs. As I became a trial lawyer, I saw a need for someone to help families when their children have been injured at daycare centers.
If you have questions give us a call at 214-888-2216 or fill out our contact form. That is what we are here for - to help and inform parents about Daycare so they can make great decisions for their family.
Fill out the form to download your free consumer guide!