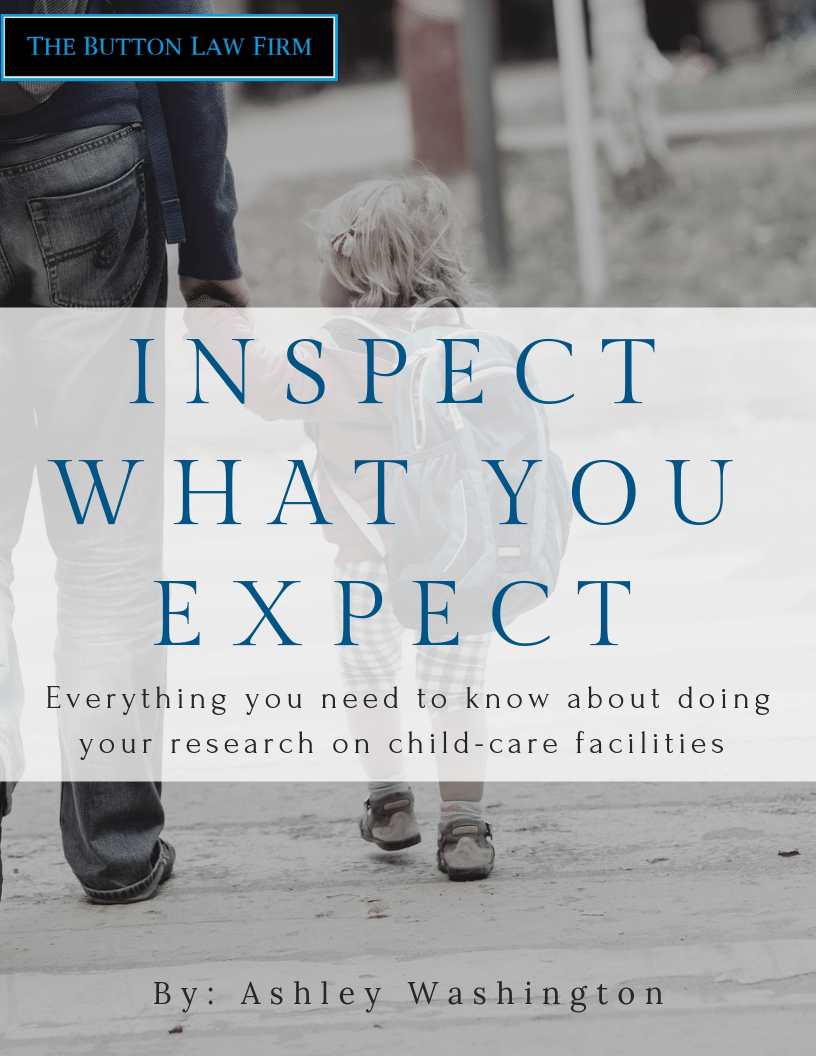 When it comes to searching for a daycare for your child, we want you to be armed with the information you need to make the best decision possible. Far too often, we have parents come see us after something terrible has already happened to their child. We love being able to help, however, it only allows us to react to unfortunate circumstances. We want to be proactive when it comes to daycare safety, not reactive. It's important for you to understand what information is out there and how to find it. In this guide we will answer some of the following important daycare research questions:
What's the difference between a licensed and registered daycare?
What are some of the most important laws for me to know about child-care facilities?
What am I entitled to as a parent with a child enrolled in a daycare facility?
What legal information is available to me as a parent? How do I access it?
What does accreditation actually mean?
And much more!
To receive your copy of our free guide on doing your own daycare research, simply fill out the information box below. If you have any additional questions, please do not hesitate to contact us at 214-888-2216. We are here to help you be an informed parent and make great decisions to protect your child!